Julie Valdez
"I've tried several production companies and found this one to be the best."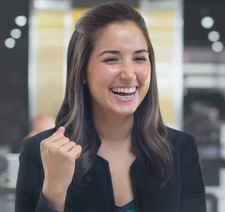 Mike Thompson
"Great work, great service, what more can I say?"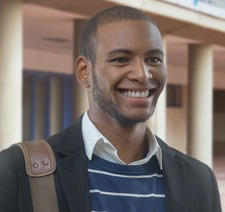 With over a decade of experience in the entertainment, production, public relations, and corporate industries, Dizazta Vision has evolved from a small specialty production company to a full-service agency. Our mission is to help clients achieve their goals through effective multimedia communication and a comprehensive set of public relations and marketing tools.
Founder and President Steven B. established Dizazta Vision as a way to provide top-notch multimedia services through a network of industry professionals. We pride ourselves on offering proficient production and post-production services, staying up-to-date with the latest technological advancements. Our team combines world-class talent with state-of-the-art equipment to ensure that every project receives the attention it deserves, from creation to distribution.
At Dizazta Vision, we have a diverse pool of talent from the studio, independent film, and television worlds. This allows us to produce shoots domestically and internationally, utilizing various formats such as film, HD, or video. With our in-house staff handling writing, production, editing, and final output, we offer a range of pricing packages and multimedia services that fit your budget while maximizing the exposure and utilization of your final product.
We excel in creating original perspectives in the ever-changing industry, working with musicians, agencies, non-profits, and corporate clients of all sizes. Our expertise spans network television shows, local cable advertising spots, music videos, corporate promos, trade-show videos, training videos, and more. From concept to delivery, we are dedicated to turning your vision into a top-rate professional product.
Dizazta Vision is here to help shape your creative concepts, develop existing ideas, and produce powerful custom-made results. Whether you require network-level production or corporate films, our team is ready to bring your vision to life. Trust us to deliver high-quality results that exceed your expectations.
At DizaztaVision, we stand out from other companies for several compelling reasons. We are committed to delivering the highest quality products and services to our clients while keeping our rates affordable. As technology continues to evolve, we stay up-to-date with the latest digital and high-definition advancements, ensuring that our clients have access to current technology that aligns with their project budgets.
What sets us apart is our ability to work with a diverse client base, including non-profit organizations, corporate entities, musicians, advertising agencies, and independent film producers. We pride ourselves on providing tailored solutions that extend beyond traditional platforms and methods, allowing our clients to think outside the box and expand their marketing reach. Our team is skilled in a variety of mediums and continually invests in cutting-edge production and post-production equipment to handle a wide range of projects.
From project inception to final distribution, our goal is to develop a comprehensive strategy for the creation, production, and implementation of your project. We offer appropriate delivery mediums to effectively communicate your message to your target audience. With a presence in both New York and Los Angeles, we serve clients not only in the United States but also worldwide, catering to the needs of a global market.
At DizaztaVision, we consider ourselves a resource for new and innovative multimedia channels. We help our clients maximize the potential of progressive technologies and reach their target audiences through current and expanding opportunities. Our team stays at the forefront of technological trends, ensuring that we remain ahead of the curve in our industry. When you choose DizaztaVision, we work closely with you to bring your ideas to life using leading technology across diverse mediums.
We value strong and growing relationships with our clients. Our team of liaisons is equipped with the latest technology and possesses excellent communication skills. We are readily accessible, punctual, flexible, and adept at handling adverse situations. Our responsiveness ensures that our clients feel supported throughout the production process.
At DizaztaVision, we are passionate about helping our clients imagine their capabilities and bring their products, projects, and content to their target audience with exceptional definition across various multimedia environments. With our expertise, creativity, and continuous research and adaptation to emerging technologies, we are dedicated to achieving your vision and exceeding your expectations.


Our team is well-versed in the latest trends and technologies, allowing us to navigate the dynamic multimedia landscape with confidence. We continually harness our individual talents and skills to adapt to the changing needs of our clients and deliver exceptional results.
With our extensive experience, we have successfully undertaken numerous projects across various mediums, including film, television, advertising, and digital platforms. We understand the intricacies of each medium and leverage our expertise to create impactful and engaging content for our clients.

At DizaztaVision, we stay ahead of the curve by constantly honing our skills and staying abreast of emerging technologies. We embrace innovation and actively seek opportunities to push boundaries and explore new possibilities in multimedia communication.
When you choose DizaztaVision, you can trust that you are working with a team of seasoned professionals who are dedicated to delivering top-notch quality and exceeding your expectations. Our collective experience ensures that we have the knowledge and expertise to tackle any project, no matter the scale or complexity.
Whether you require assistance with concept development, production, post-production, or distribution, our team is here to provide comprehensive solutions tailored to your specific needs. We are committed to utilizing our experience and skills to help you effectively communicate your message and achieve your multimedia goals
Steven Busch is a versatile professional based in Los Angeles, CA, with a diverse background in music, production/post-production, and public relations. With his extensive experience as a Producer, Director, Shooter, Video Editor, Sound Engineer, Music Composer/Supervisor, and Motion Graphics specialist, Steven brings a comprehensive skill set to the table.
Throughout his career, Steven has had the privilege of working closely with a wide range of clients, including corporate entities, musicians, magazines, directors, DP's (Director of Photography), production coordinators, editors, colorists, sound engineers, CG artists, composers, A&R reps, managers, and more. These collaborations have allowed him to build strong relationships and gain valuable insights into various aspects of the industry.
Trained in multimedia communications, Steven has a deep understanding of how to effectively convey messages and captivate audiences through visual and auditory mediums. His expertise spans across the entire production process, from concept development to final delivery. With a keen eye for detail and a passion for storytelling, Steven consistently strives for excellence in every project he takes on.
In addition to Steven's contributions, Kathy Busch plays a vital role in the DizaztaVision team as the Payroll and HR Representative. With her expertise in handling payroll and human resources matters, Kathy ensures that the team is well taken care of, allowing them to focus on delivering exceptional work to clients.
Together, Steven and Kathy Busch bring a combination of artistic vision and operational excellence to DizaztaVision. Their commitment to providing top-notch services and fostering strong relationships with clients and team members is evident in every aspect of their work.